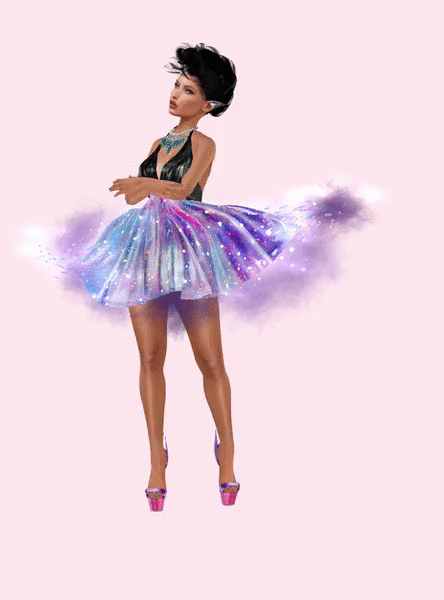 I think we are all stars with our creative looks - but this dress ist so so wordless! It really glitters and bring us the Nebula-Look! Thanks to Moon Amore for that and the new ears from Swallow - just have the right fantastic colors to get my look! The rest you find on Cosmopolitan Event - what a round! Events you need to visit:
Cosmo
-
Shiny Shabby
-
Limit8
-
hair: Letituier - Curly [black] @ Cosmopolitan Event
eyes: AviGlam - Serene [Essential Pack1] @ Cosmopolitan Event
ears: Swallow - Elf Ears HD @ Shiny Shabby
face: Birth - 3rd Gen Alura [tone03] @ Cosmopolitan Event
head: Catwa - Annie
body: Slink [all parts]
polish: Hello Dave - Mini Fall Palettes
necklace: Pulse - Kryptonite [blue] @ Cosmopolitan Event
dress: Moon Amore - Nebula Dress [lilac]
@ Limit8
dress addons you can add or not
shoes: Italiano - Winged Sandals [huddriven]
the new dance is from Move! and I will just send the infos about it after this post! :) Have a great day shopping and dancing!